NORCOM was incorporated in 1977, and our charter remains unchanged: to market useful products and services to our customers in Texas, Oklahoma, Arkansas, and Louisiana. Our goal is to meet and exceed the expectations of our customers and principals by:
Understanding the customers needs and markets in our territory,
Representing only quality, growth-oriented manufacturers,
Establishing and achieving mutually agreed upon sales goals,
Working with our principals distributors to facilitate demand fulfillment,
Communicating with and treating customers, principals and distributors in a professional manner,
Never compromising our integrity,
Always striving to improve what we do and how we do it.

We are technical, self-motivated sales professionals with proven track records. These qualifications enable us to independently create new opportunities for our principals and customers.

Norcom serves the Communications, Computer, Industrial, and Military markets. We emphasize demand creation at those accounts that have a need for our principals products and services; and the engineering, production and financial capabilities to successfully market their end products.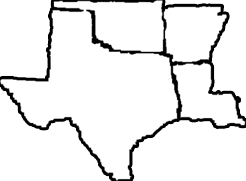 We have incorporated modern information systems which facilitate effective communications. We maintain a database of active projects and share this information with our principals to better prioritize and close sales opportunities. Norcom maintains a website with links to all our principals and their distributors.